HOW WE KEEP YOU WARM AND THE PLANET COOL
Anyone who has ever stood still for a moment to sink in nature's beauty, knows what breath-taking really means. Just like you, we are outdoor-enthusiasts. Sitting inside just isn't going to work for us. Weather you are skiing down a slope in Whistler B.C, running through the hills of the Scottish Highlands or simply enjoying a stroll through your nearest park, nature remains one of the most important aspects of our existence.
Here at Vektløs, preserving and supporting the environment is embedded deep down in our DNA. We firmly believe enjoying the outdoors comes along with the responsibility to take good care for it too, making sure that the next generations are able to enjoy it as much as we do.
Our core-sustainability principles run through everything we do, from small things such as never printing emails to boosting large-scale mountain preservation initiatives. Herein, our sustainability strategy is three folded: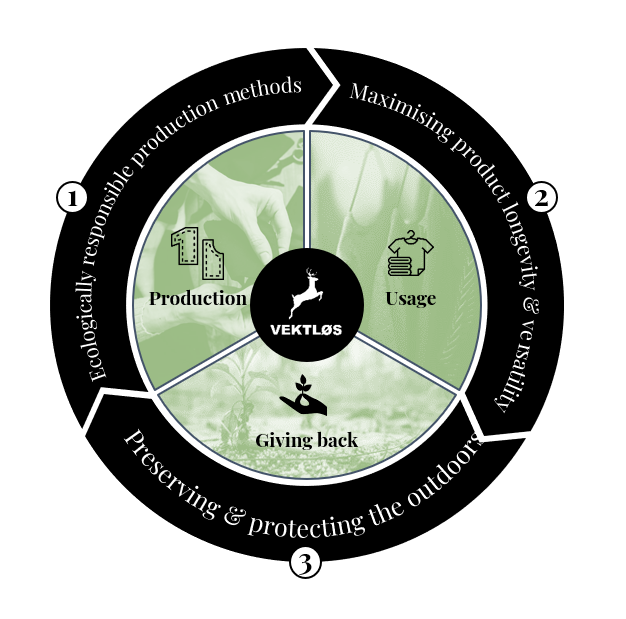 #1 Sustainable production methods
Sustainability and production can go hand in hand, in fact when embraced, they can enforce each other. Vektløs believes it is crucial that its clients know how their products have been developped. We make sure that every product is manufactured eco-friendly, always setting people & the environment at the top. We are proud of our factories, whom share the [GCTS] Sustainability Certificate. Throughout our supply chain, we focus on the following initiatives: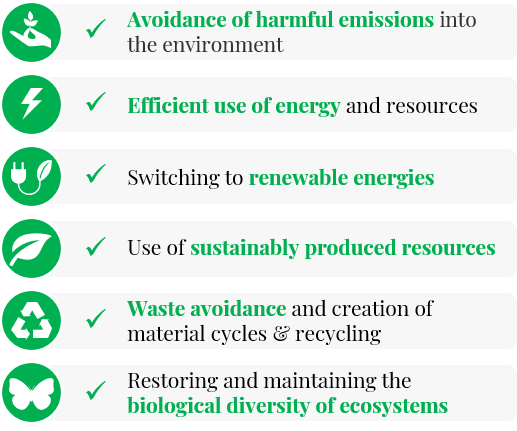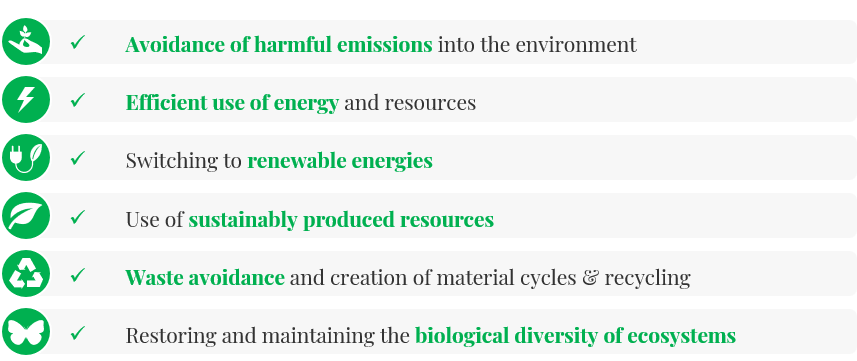 #2 Maximising product longevity and versatility
The majority of people washes its products on a daily basis, and with very good reason. Clothes often are smelly after being worn out for a day. Next to that, after having served its purpose for a season or two, most people give them away to others at best. At Vektløs, we believe this should never happen to our products. Therefore, we tailor our production methods to maximise the products' lifetime whilst making it multi-purpose.
Our fabrics translate from our core objective: "keeping you warm, and our planet cool". We strive towards an optimal balance of performance and sustainability. Herein, our fabrics play a key role. Our products are 100% made out of sustainable materials, consisting of some of the world's finest, non-mulesed merino wool and organic bamboo. 
#3 Preserving and protecting the outdoors
We firmly believe that enjoying nature comes along with the duty to preserve and protect it too. We want future generations to be able to enjoy the beauty of the natural world as much as we do. This is why we donate and support to great organisations who help us protect the environment we love. This year, we donate 1% of our revenue on every shirt sold to the Svenska Turistföreningen, or STF (Swedish Tourist Association) to support their innitiative of preserving the famous Kungsleden trial in Northern-Sweden - the birthplace of Vektløs. High above the arctic circle, the Kungsleden (The King's path), is considered one of the most beautiful hikes in the world and stretches for more than 400 kilometers through Lapland's wilderness. For more information, please visit the STF website, or the Kungsleden support page.